Timetable and map
---
The next stops
---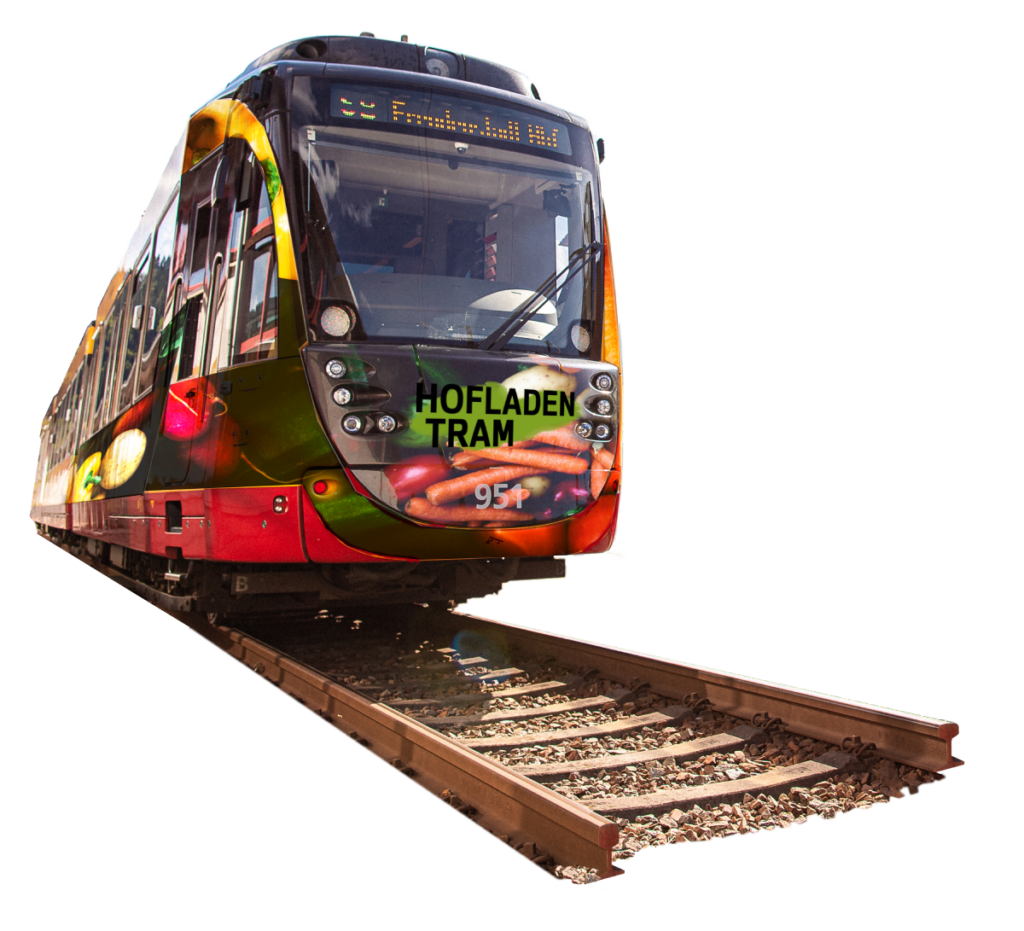 How does the stop proceed?
The Hofladen-Tram stops at specific stops. It stops there for about 1 hour, and you can start your shopping experience. As this is a second life for decommissioned AVG trams, accessibility is unfortunately not possible at first. In this case in particular, you are welcome to pre-order and collect the goods.
Where do the products come from?
The goods you find in the Hofladen-Tram come from local farms, where transparency is a top priority.