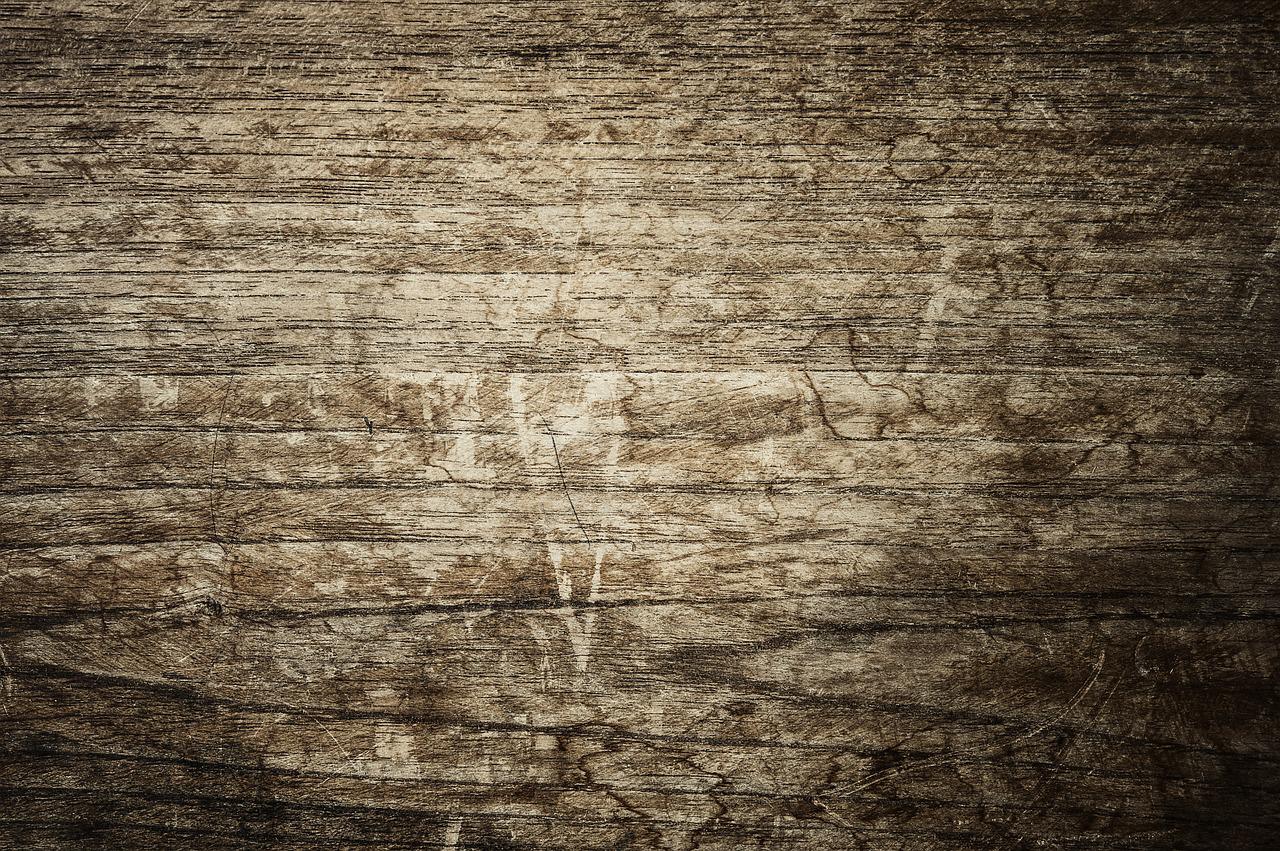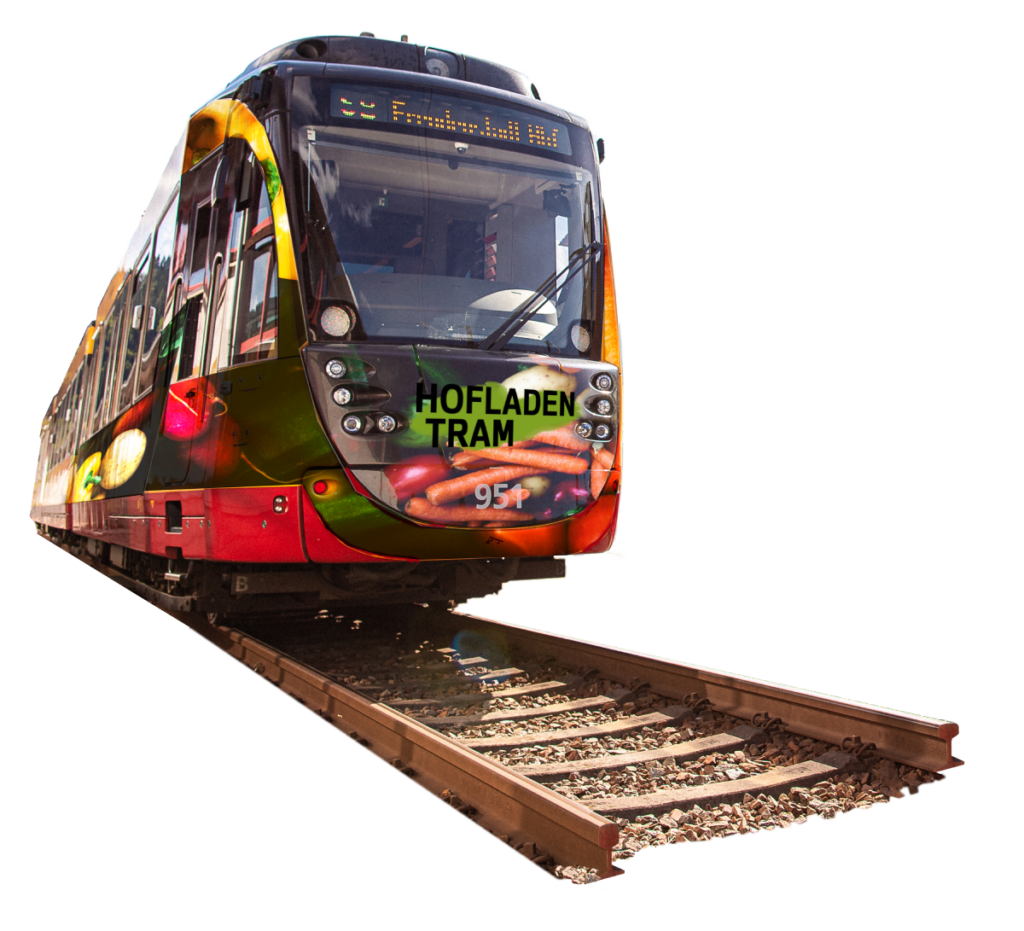 The Hofladen-Tram is coming!
Your mobile farm shop on rails with affiliated web shop. Buy goods from regional producers at the light rail stop.
Transport and sale of regional products by light rail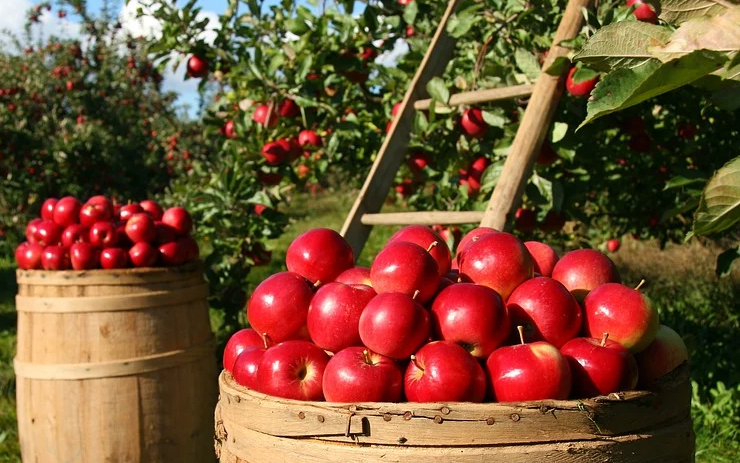 The place where regionally and transparently produced products from local farms can be bought or pre-ordered and picked up.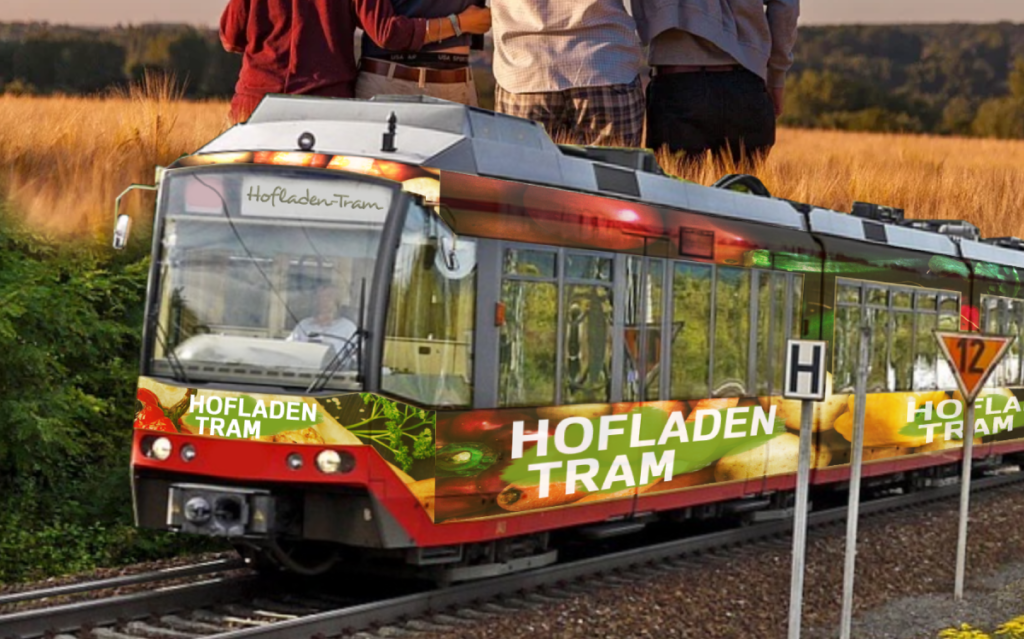 Take a little time out at a stop near you and experience the Hofladen-Tram.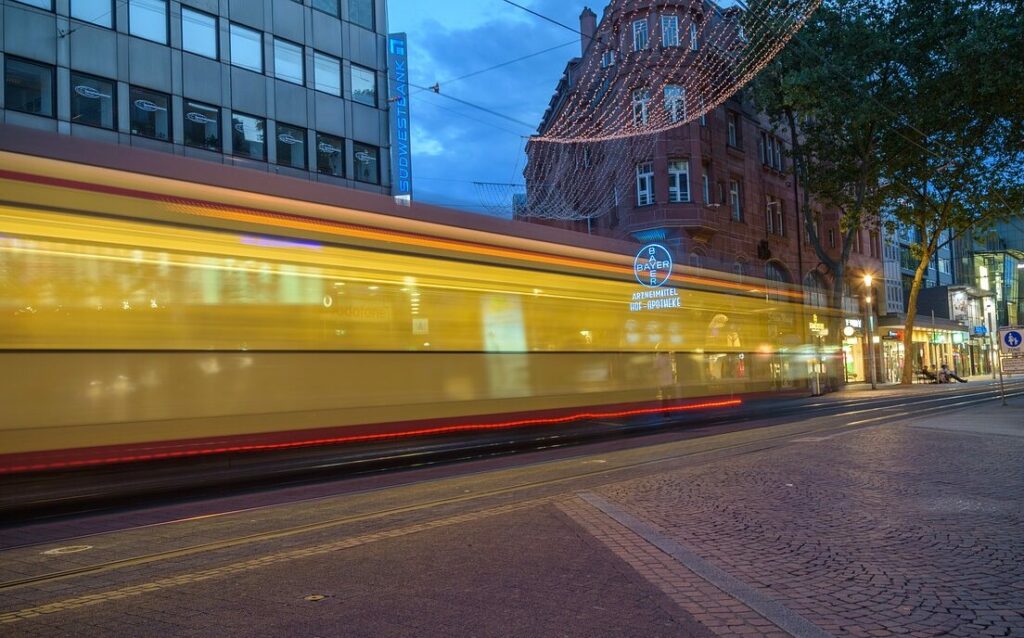 The Hofladen-Tram stops several times a week in and around Karlsruhe. Ideal if the way directly to the farmer is too far and the time for the market is too short.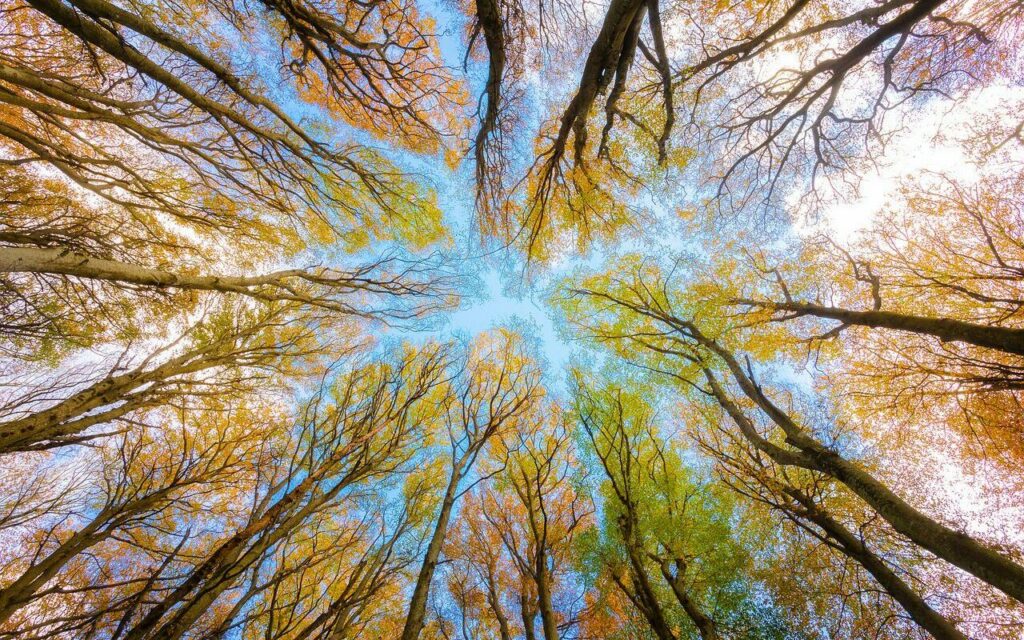 We want to think about tomorrow together: with sustainable rail transport and fair direct marketing.
How do you want to shop?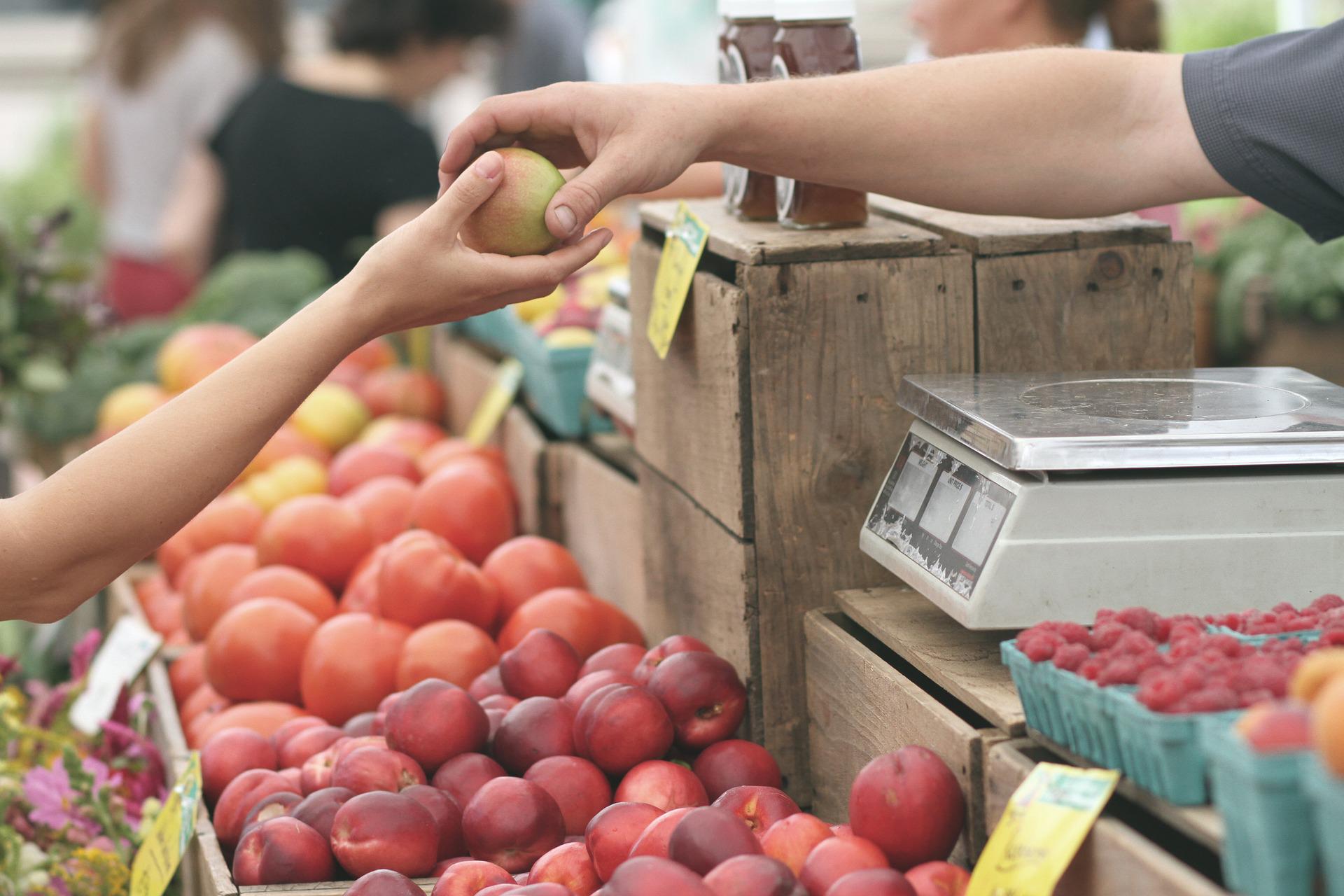 Locally
You're shopping in the Hofladen Tram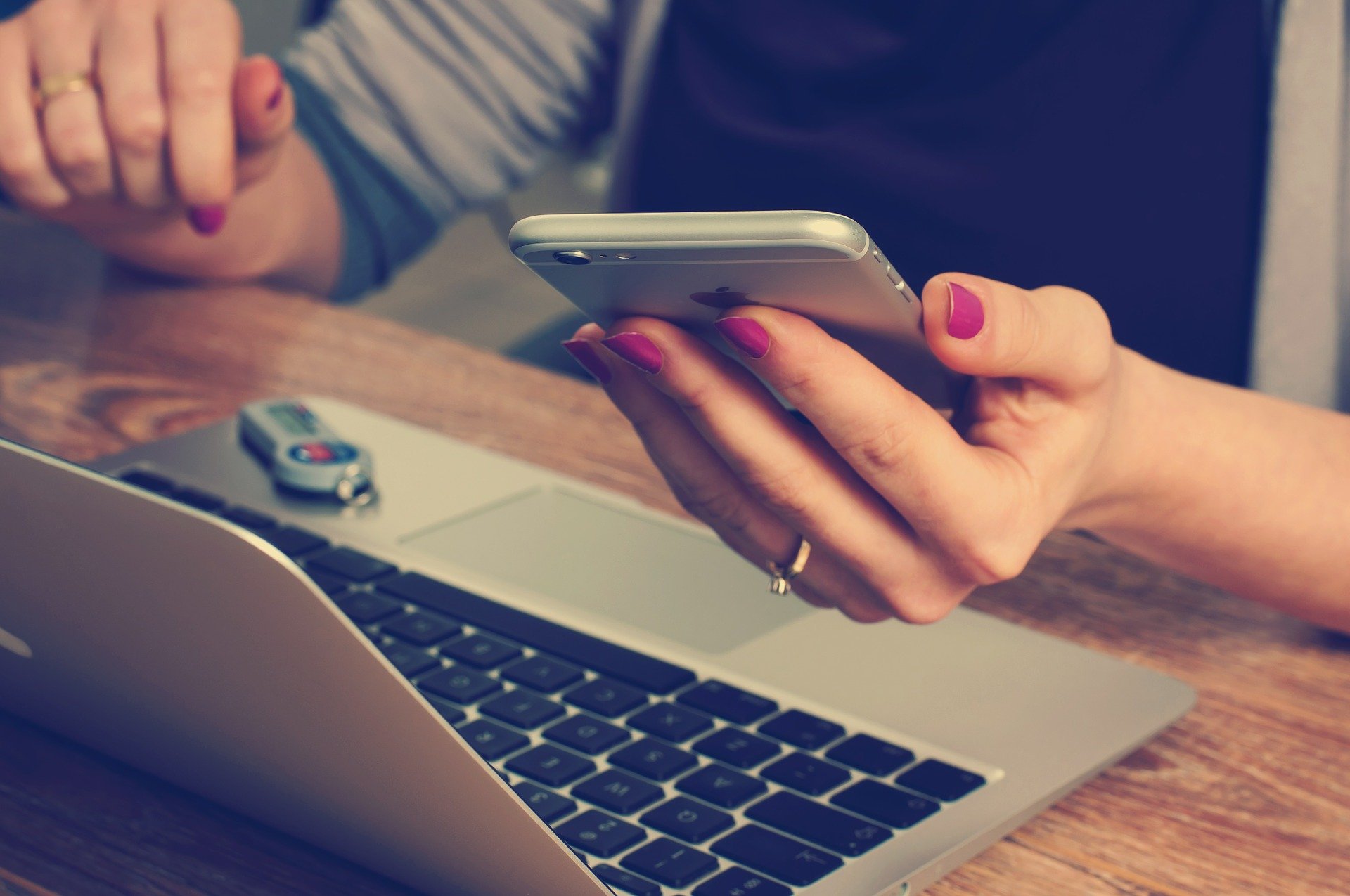 Click & Collect
You reserve and collect your purchase
Spread the word now & receive benefits
Fresh products in the Hofladen-Tram

Delicious meals from the region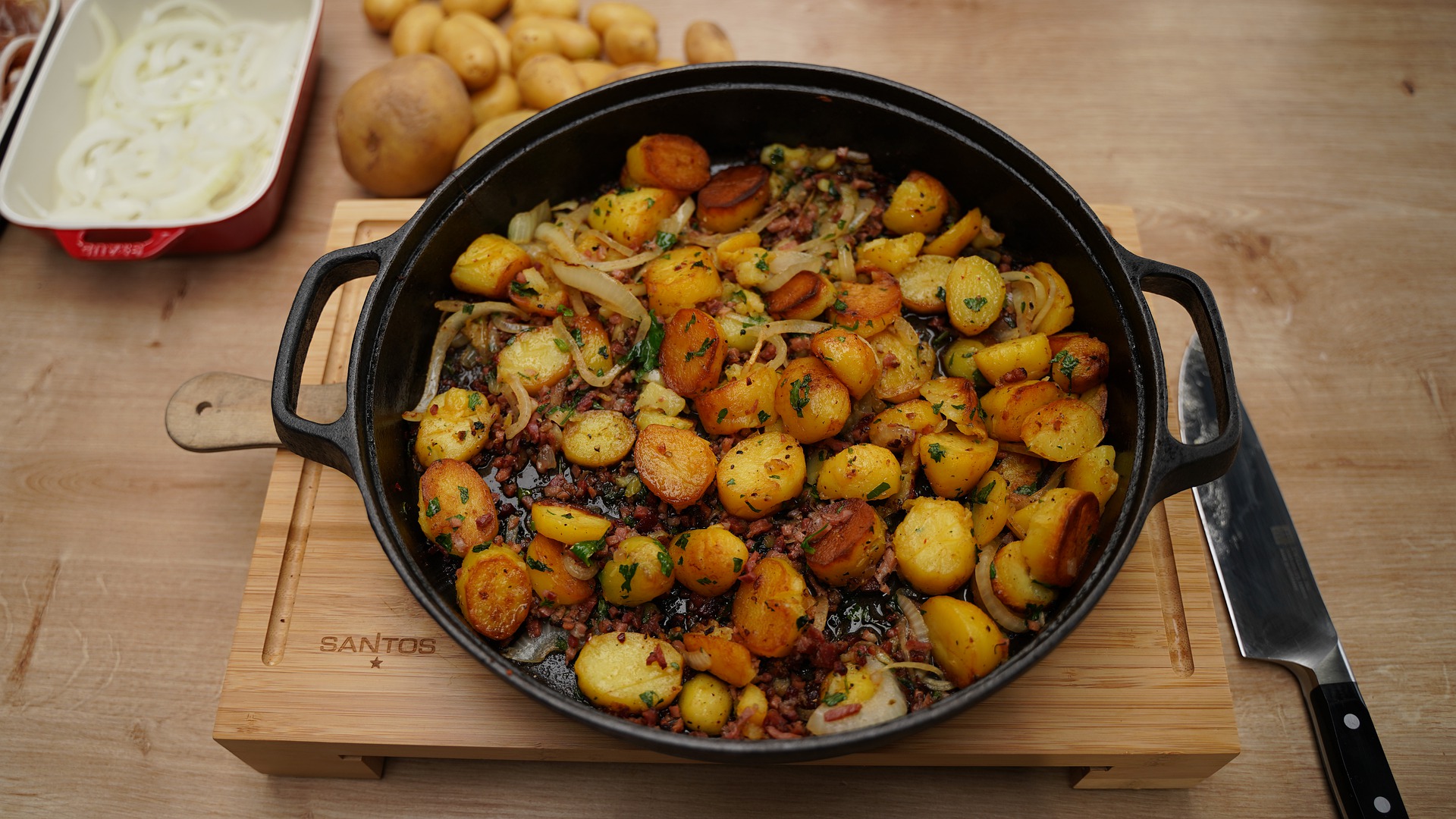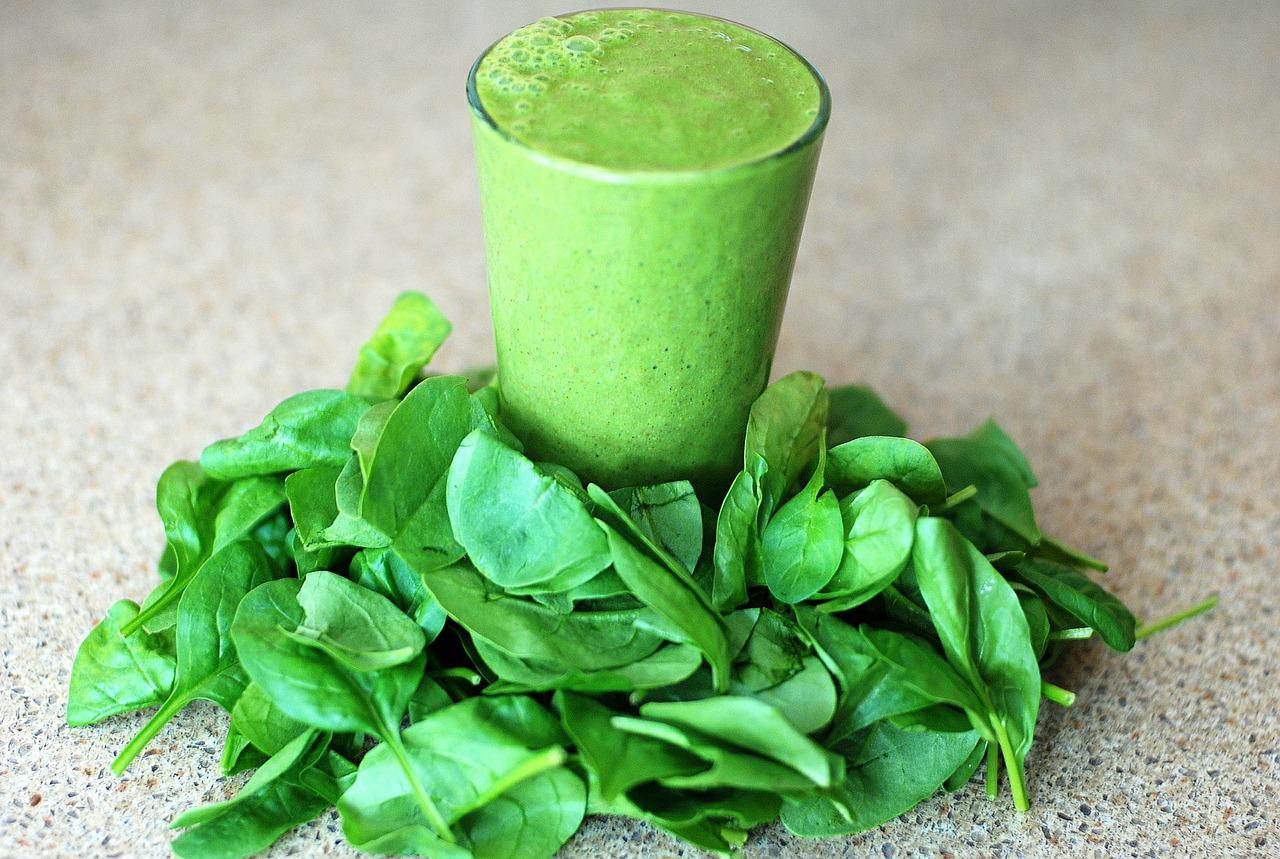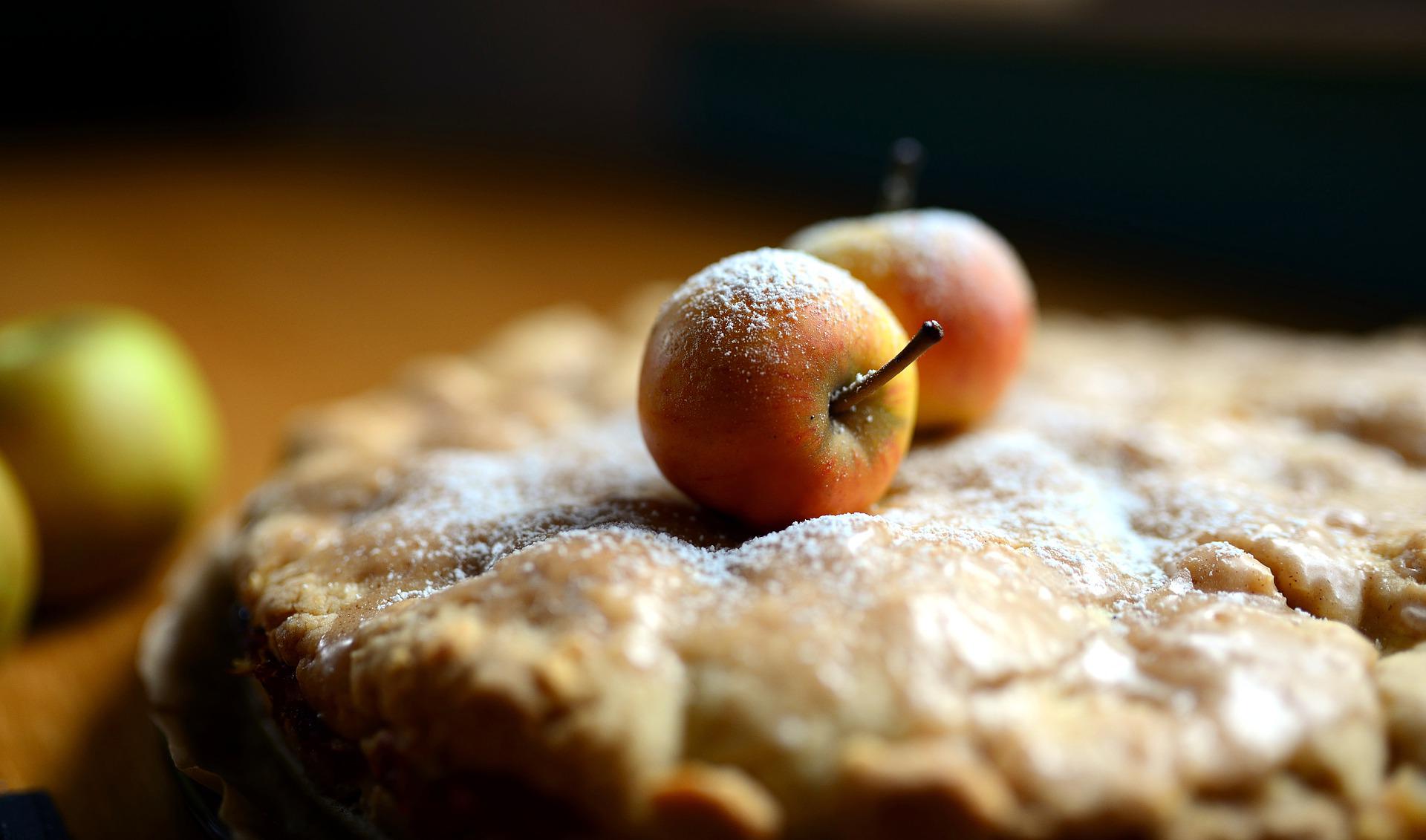 Sweet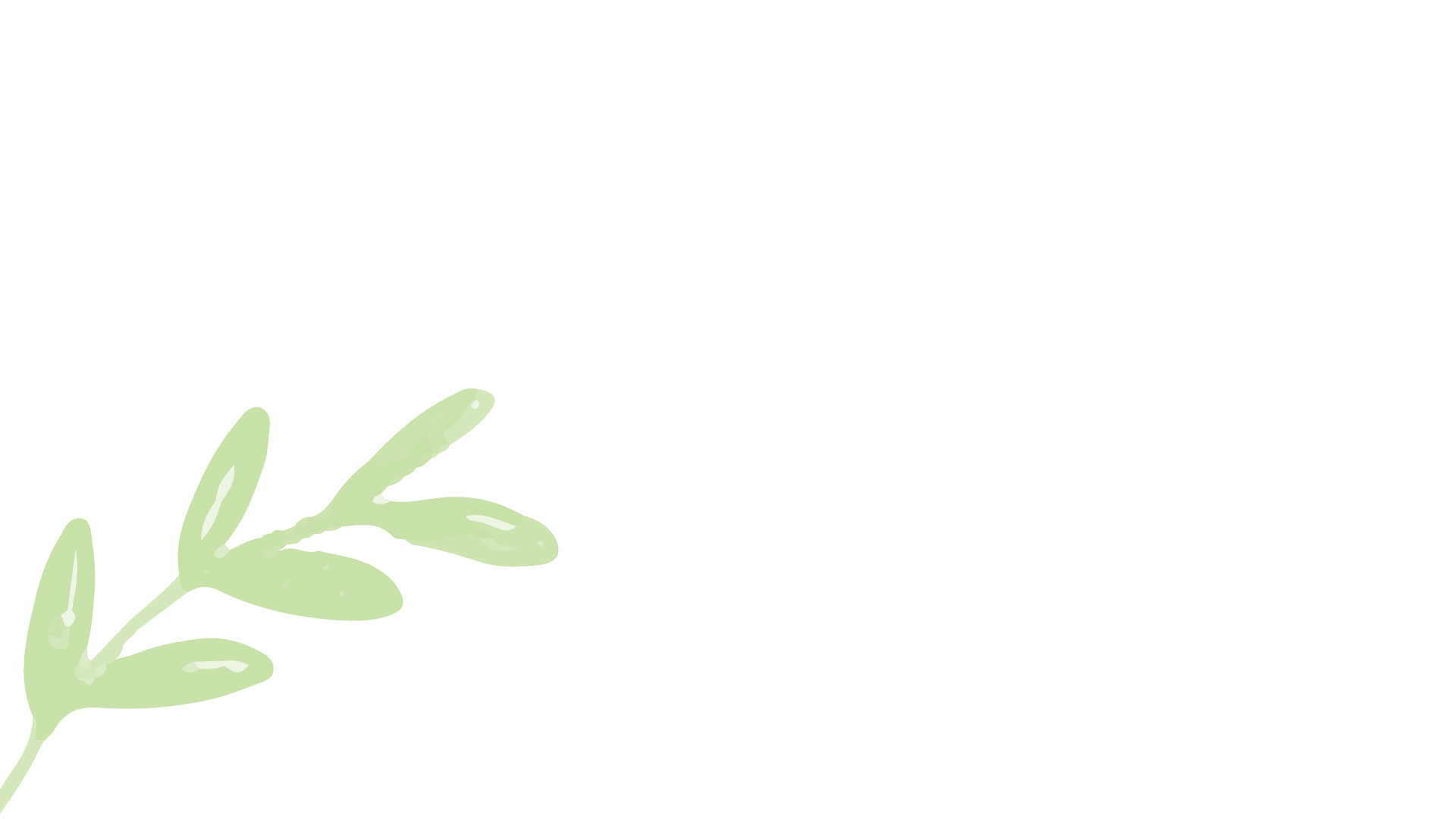 Here's what you say about the Hofladen-Tram

"I think it's a great idea […] also because the concept has never been seen before. I hope it will be realised soon!"

Participant survey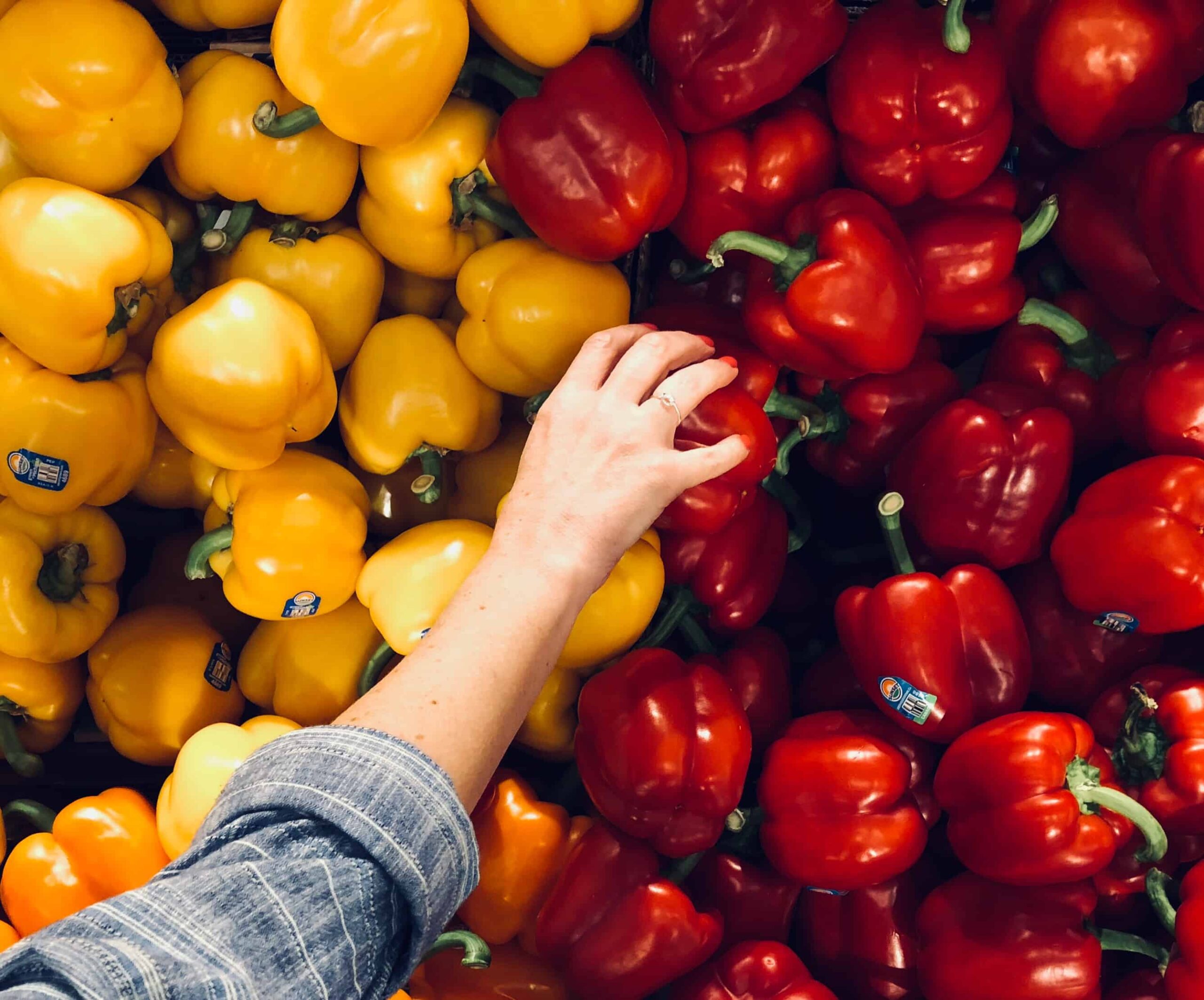 Sustainable and transparent
"It is very motivating to work on real projects during our studies. In the best case, we not only successfully complete our Bachelor's degree, but can also support regional farmers at the same time."

Student Offenburg University